HealthDay News,
23
August
2017
|
16:11 PM
Europe/Amsterdam
More Evidence Contact Sports Can Affect the Brain
Some changes in structure, chemistry seen in college athletes who take hits during play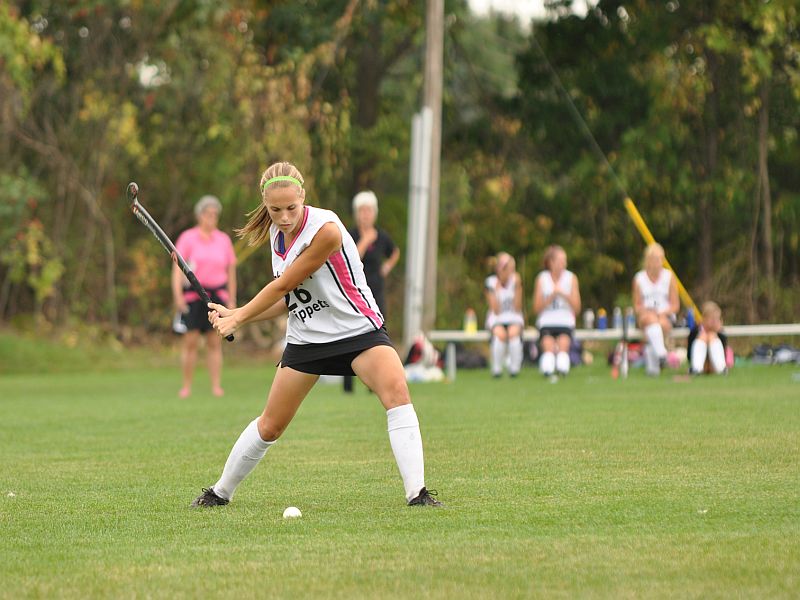 Playing contact sports like football or ice hockey can alter the structure and function of the brain, Canadian researchers report.
Brain scans showed that these changes were particularly pronounced in sports that have the greatest risk of body contact.
"There is growing concern about the risk of collisions in sport. However, most of the research has focused on retired professional athletes with decades of exposure to head impacts," said lead researcher Nathan Churchill. He's a post-doctoral fellow in the neuroscience research program at St. Michael's Hospital in Toronto.
"Far less is known about the consequences of repeated body-to-body contact for young, active athletes," he said.
In a group of college athletes, researchers found differences in the brains of both men and women for a variety of contact and collision sports, compared with those in non-contact sports, Churchill said.
Participants in this study didn't report major health problems. This suggests that the biological effects of collisions don't lead to impaired day-to-day function, he said.
At least one emergency room specialist had some reassuring thoughts on the study. He pointed out that the brain is able to repair itself, and the changes seen in this study were so slight that they didn't even cause symptoms.
The report was published online Aug. 22 in the journal Frontiers of Neurology.
For the study, Churchill and his colleagues scanned the brains of 65 varsity athletes before the playing season began.
"None of the participants had a recent concussion or any major health issues," Churchill said.
Among the young men and women in the study, 23 played collision sports, such as football and ice hockey, involving routine body-to-body contact.
Twenty-two played contact sports where contact is allowed but isn't a necessary part of the game, such as basketball, soccer and field hockey. Twenty played non-contact sports, such as volleyball.
The brain scans showed that people who played collision and contact sports had differences in brain structure and function compared to people who took part in non-contact sports.
"They also showed changes in brain chemicals that are usually associated with concussion and brain injury," Churchill said.
These differences included changes in the structure of the brain's white matter, the fibers that connect different parts of the brain, allowing them to communicate with each another.
Compared with people in non-contact sports, those who played sports involving a lot of body contact also had signs of reduced communication between brain areas, the study authors said.
In addition, athletes in sports with higher levels of contact had signs of decreased activity in brain areas involved in vision and motor function, the researchers found.
"The effects of contact sports on the brain are seen not just in retired professional athletes from high-risk sports, but also among young, early career athletes who are otherwise healthy," Churchill said.
"This study gives us an important window into how the brains of young, healthy athletes are affected by collisions in sport," he added.
This is a step towards understanding the long-term consequences of repeated head impacts, "and may help us better understand why a small number of athletes in contact and collision sports go on to develop significant health problems," he said.
One specialist thinks this study doesn't go far enough in accounting for the consequences of these changes in the brain that result from playing contact sports.
"The researchers' findings don't account for sub-concussive impacts, which are problematic and difficult to quantify in terms of their immediate and long-term effects in college-level athletes," said Dr. Robert Glatter, an emergency physician at Lenox Hill Hospital in New York City.
The role of prior concussions and head trauma may also figure into long-term mental function -- something the study authors tried to control for, but is still a limitation of this research, he said.
Although abnormal findings on an MRI may draw attention to structural as well as chemical changes caused by contact, "what we find is that they don't correlate with the clinical picture of an athlete immediately in terms of day-to-day functioning," Glatter said.
The brain is able to repair itself, Glatter noted. "It's more important to look at their symptoms and clinical picture after an impact to truly evaluate whether such structural changes are meaningful in the big picture," he said.
Contact sports that involve potential body contact -- such as soccer, basketball and field hockey -- may also place athletes at risk for structural brain injury, Glatter said.
"What we don't know are the long-term effects clinically. This certainly deserves additional study," he said.
Recent research has found that recurring blows to the head can cause mild traumatic brain injury. Over time, this can lead to progressive brain disorders like chronic traumatic encephalopathy (CTE), and create problems with mood and movement.
A study published last month in the Journal of the American Medical Association found that 110 of 111 brains of deceased National Football League players whose brains were autopsied showed signs of CTE. Currently, the disease can only be diagnosed with an autopsy, but scientists are seeking to improve detection.
By Steven Reinberg
HealthDay Reporter
More information
For more on head injury, visit the American Academy of Family Physicians.
SOURCES: Nathan Churchill, Ph.D., post-doctoral fellow, neuroscience research program, St. Michael's Hospital, Toronto, Canada; Robert Glatter, M.D., emergency physician, Lenox Hill Hospital, New York City; Aug. 22, 2017, Frontiers of Neurology, online
Last Updated: Aug. 22, 2017
Copyright © 2017 HealthDay. All rights reserved.